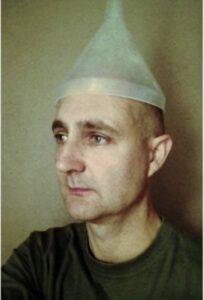 Tim Willcocks is a photographer working with analogue and digital media.
The themes of memory, postmemory, place, and conversations across time shape Tim's thinking and personal work, which is frequently influenced by his interest in the surreal.
Tim trained as a photographer at the Medway College of Design, and graduates from the University of Brighton with a Masters degree in Photography in 2023.
Contact email tim@timwillcocks.com
COPYRIGHT NOTICE

 Copyright © 2022 Tim Willcocks. The copyright in this website and the material on this website (including without limitation the text, computer code, artwork, photographs, images) is owned by me, Tim Willcocks.