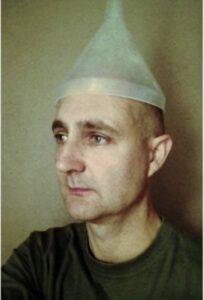 Tim Willcocks is a photographer working with analogue and digital media.
The themes of memory, postmemory, place, and conversations across time influence Tim's thinking and work, which is often presented in a subtly surreal way.
Tim trained as a photographer at the Medway College of Design, and has worked as a commercial portrait photographer.  Tim graduates from the University of Brighton with a Masters degree in Photography in 2023.
Contact email tim@timwillcocks.com
COPYRIGHT NOTICE

 Copyright © 2022 Tim Willcocks. The copyright in this website and the material on this website (including without limitation the text, computer code, artwork, photographs, images) is owned by me, Tim Willcocks.